PROJECTS & ACTIVITIES
PUBLICATIONS
—————————————————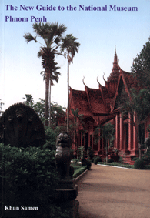 The National Museum of Cambodia has published a number of guidebooks and catalogues. These publications, along with various books about Cambodian art, history and culture, are available at the museum shop located at the main entrance to the museum.
The New Guide to the National Museum Phnom Penh, written by the museum's former director Khun Samen, provides images and information on over 200 diverse works of art in the museum's collection. The guidebook, available in English and in French, introduces Cambodian art history and the National Museum's role in safeguarding this important cultural heritage material. The Publication covers art objects from the pre-Angkor, Angkor and post Angkor periods. Stone, metal and Wooden objects are discussed. This guide book was produced wholly in Cambodia, with image production, design, and editing carried out by museum staff members.

The catalogue for the exhibition 'Preah Neang Devi', which was held at the museum in 2005 and 2006, explores sculptures of female divinities from Khmer art history. Khun Samen, the exhibition's curator, discusses the iconography, religious context and artistic styles of diverse Khmer female deities. Published in Cambodia in Khmer, English and French, Preah Neang Devi features some beautiful sculptures never before exhibited in Cambodia or internationally.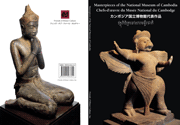 Masterpieces of the National Museum of Cambodia, published by Friends of Khmer Culture Inc., (link to www.khmerculture.net ) is also available at the museum. It features 80 of the greatest sculptural works of art in the collection of the National Museum, and information is provided in four languages (Khmer, English, French and Japanese). Proceeds from museum sales of this book go directly towards supporting museum activities and Cambodian cultural heritage preservation projects.